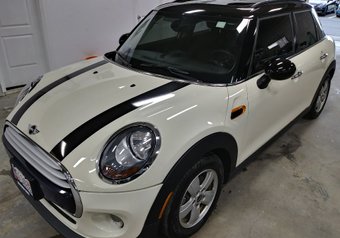 Our shops are full service collision, repair, restoration and custom shops. We are equipped to repair everything from minor fender benders to major collisions and magazine cover "one-off" builds and will support and defend you all ofthe way.
Our shops are staffed with a crew of experts who are talented at using the latest in high tech machinery for assessing and repairing damage to all makes and models of foreign and domestic autos. We have you covered.
Our technicians are ICAR trained, Autochex Certified, ASE Certified and have received several other industry accreditations and are committed to exceeding your expectations and the standards set by our industry..
Excellence in customer care is a priority for us. Each shop is outfitted with the latest in high tech equipment, large enough for any project, regardless of the size and scope and managed by a team of people who are dedicated to delivering top notch, family friendly service.
You and your satisfaction are our number one concern. Transparency is important to us. You will receive the best service and the best repairs possible, as if you are a valued member of our family.
"WOW AUTO BODY" guarantees that the work we do will always be the highest quality possible, as quickly as we can at competitive prices. We guarantee all of our work and know you'll be happy with the outcome. Stop in at one of many locations or give us a call and text at 410-292-5300 to let us know how we can help you.